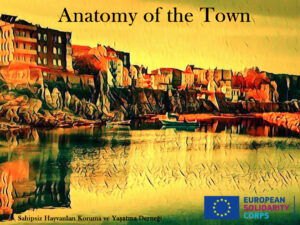 There are two activities and 4 volunteers in our European Solidarity Corps project "Anatomy of the Town".
Activity 1: It includes the care of sick, disabled, elderly, young and orphan (in oral period) cats and dogs in Sinop. There were 2 flows in the activity. There were Javier Cánovas Martínez from Spain (305 days) and Lorraine Smith from Ireland (59 days).
The main activity topics were the treatment of stray cats and dogs in the shelter in Sinop, assisting surgeries and doing check-ups, recording the courses of the diseases, adopting, fund raising and collecting food donations, participating in the rescue operations, distributing food to the feeding locations in Sinop.
Here are the detailed tasks of the volunteers:
– Sterilization of cats and dogs,
– Diagnosis and treatment in internal medicine,
– Traumatic surgery and amputation
– Post-op care
– Distemper, Panleukopenia and parvoviral enteritis treatment
– Daily check-up of the patients and babies
– Cooking especially for the babies and the patients and feeding
Besides, they participated in other activites of our association. Here they are:
– All kinds of fund raising activities – sales, brunches, beach parties, poetry nights, etc.
– Taking nice photos of the cats and dogs in the shelter and publishing them in our Facebook, Instagram and web pages in order to help them to be adopted,
– Having a Sinop tour with us every week to do the check-ups of the stray cats and dogs who come to the feeding locations, taking the ones with serious conditions to the shelter and continue their treatment in the shelter are the activites which are outside the shelter.
Therefore, the volunteers in the Activity 1 developed their occupational competences and they developed themselves socially with the activities which took place outside the shelter. They communicated with the people, sold the products, organised entertainment events, they learned the methods how to make money as an NGO and they developed several ways to make the animals in the shelter be adopted.
Activity 2: There were 2 volunteers from Portugal with an artistic background, Maria Ines Ferreira Marinheiro Lorenzo (59 days) and Rita Sousa (305 days). Since all NGOs are forbidden to organize events in public places due to the pandemic, Sinopale and its interim performances did not take place this year. Instead, Maria and Rita did their own personal work. Maria opened her own photography exhibition, but we couldn't announce it in the public because it was forbidden. Instead, only people who randomly came to the Hal campus saw our exhibition, and we took a maximum of three people to the exhibition area so that people could see it. Rita, on the other hand, developed and produced many products in sales for the benefit of stray animals. In addition, she organized an online exhibition within the scope of the European Youth Together project "Through the Lens of the Other", which was accepted by the Executive Agency of Eğitim Programları ve Evrensel ve Kültürel Aktiviteler Derneği, and she disseminated and got it engagedwith numerous audience by publishing it on social media channels.
1st Activity:
Volunteers:
Vet Javier Cánovas Martínez from Spain assisted Vet Volkan Tuncay of our municipality with diagnosis, treatment and surgeries during his stay. Also he treated so many infectious diseases, traumatic injuries or dehydrated cases of our stray friends. Furthermore, he spent part of his free time treating and feeding sick or wounded animals and postoperative cases at his home. In addition, he became involved in making and selling products to earn money for the street animals in Sinop. Javier took Turkish langauge courses and learned about our culture closely. He made a lot of friends here. He adopted a cat whose leg was amputed and named him "Amiga".
Javier Canovas Martinez
Sending Organisation: Asociacion Building Bridges, Madrid, Spain
Activity Period: 07.11.2020 – 07.09.2021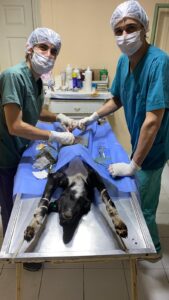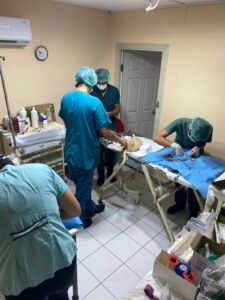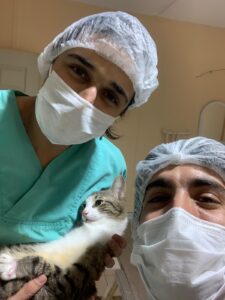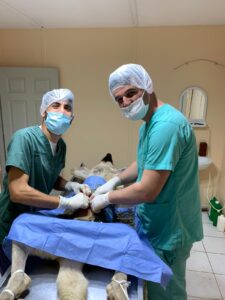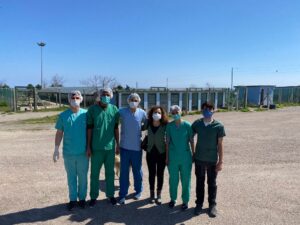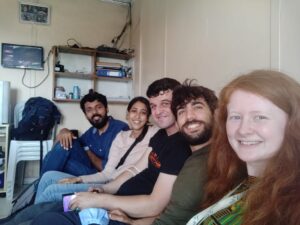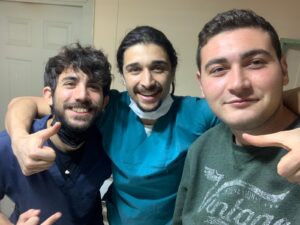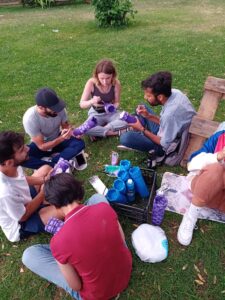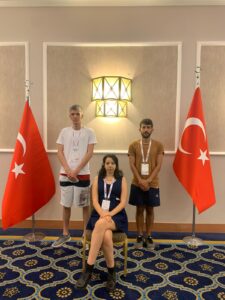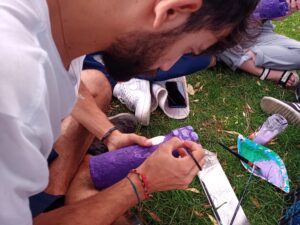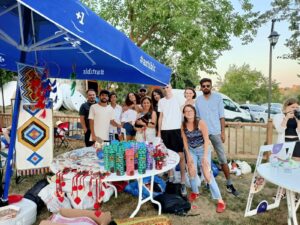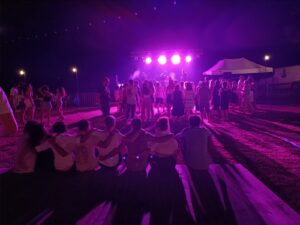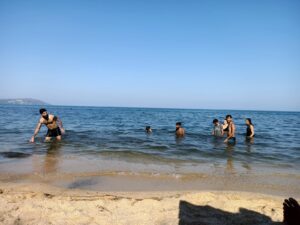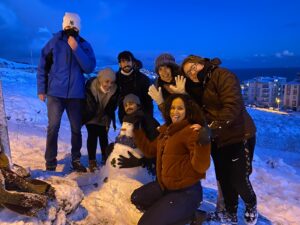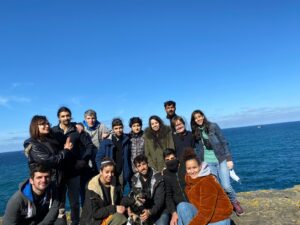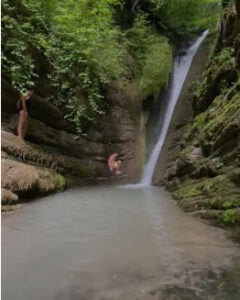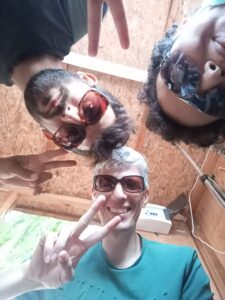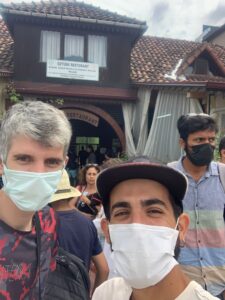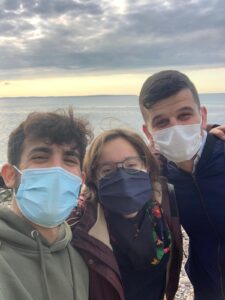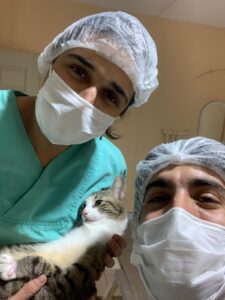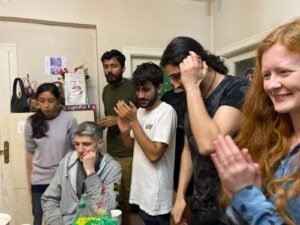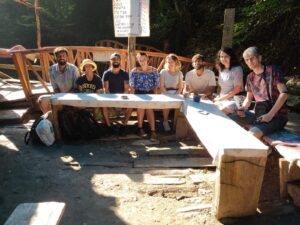 Lorraine worked as a volunteer vet in the shelter with Vet Volkan Tuncay. She assisted our vet with performing spaying and neutering operations of cats and dogs and she helped our vet with treating sick and injured animals, treatment and control of parasitic diseases. She took care of orphaned kittens and our other sick or injured stray friends at her home. Additionally, Lorraine had the care of two dogs which were adopted from the shelter for 2 months.
Lorraine Smith
Sending Organisation: Ard Aoibhinn Community Initiatives Company Limited by Guarantee
Activity Period: 15.07.2021 – 11.09.2021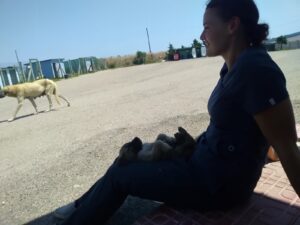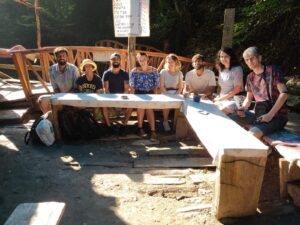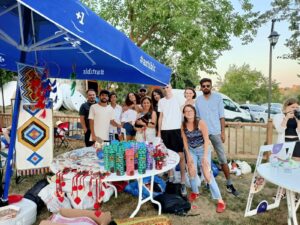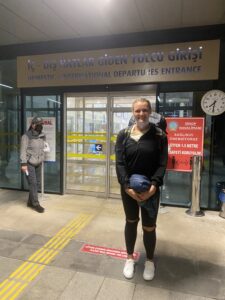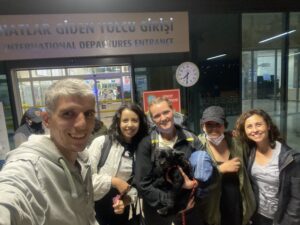 2nd Activity:
Volunteers:
Maria participated artistic and cultural activities of the Association of Sustainable Development of Sinop for two months. She implemented an artistic project in Sinop, promoting reflective thinking. She used an analog camera for that. Throughout the project she learned to cooperate, to understand each and every person involved and to help them achieve their goals. She took the photos of the hand made products which will be sold for the stray animals. She didn't just improve her clothing product photography skills, but also took part in several events and gatherings where she was taking pictures for the hosting organization. Finally, she participated in educational activities such as handicrafts workshops.
Maria Ines Ferreira Marinheiro Lorenzo
Sending Organisation: ProAtlântico – Associação Juvenil, Porto Salvo, Portugal
Activity Period: 15.08.2020 – 12.10.2020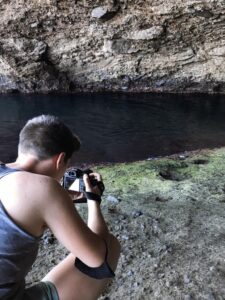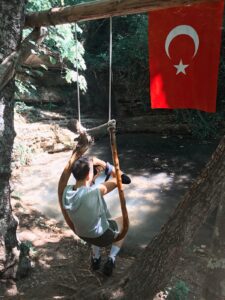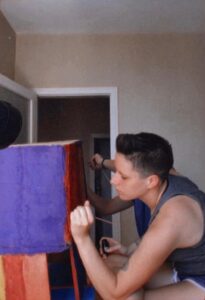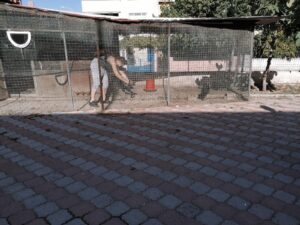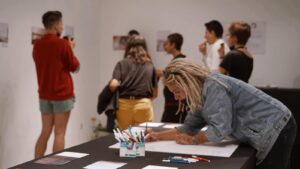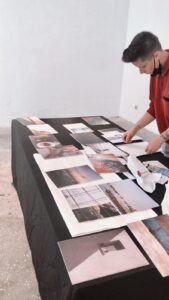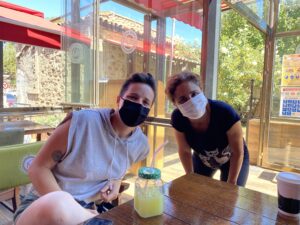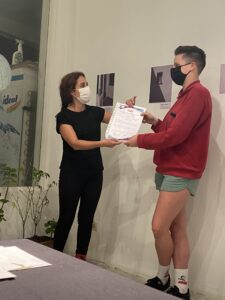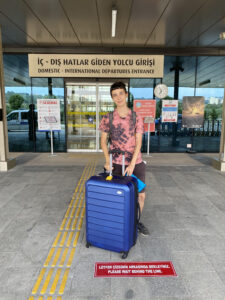 Rita developed so many art products at her hosting organisation, the Association of Sustainable Development of Sinop.
As a graphic designer, Rita focused on creating handmade products that were sold in order to support the costs of surgeries, medication and food for the street animals. These products were sold in specific times of the year such as Christmas, Valentine's Day and Summer, and are themed accordingly.
Rita also helped in other projects, such as creating a website for the virtual exhibition "Through the Lens of the Other", which focuses on the past stories of young refugees living in Sinop. She also created posts for Epeka's Instagram account in order to promote not only that page, but also the short movie "The Purgatory", which was created previously.
Rita Sousa
Sending Organisation: ProAtlântico – Associação Juvenil, Porto Salvo, Portugal
Activity Period: 01.09.2020 – 03.07.2021