Erasmus+ European Voluntary Service project "Clusters and Crystals" provided non-governmental organisations volunteers for the support for their activities by focusing on the following activities: 1st activity "Active Youth" took place in Barcelos, Portugal to get involved in job-oriented workshops and sports activities, 2nd activity "Changing Lives" took place in Celano, Italy to work on the youth field, 3rd activity "Active Youth" took place in Barcelos, Portugal to get involved in job-oriented workshops and sports activities, 4th activity "Youth Work" took place in Ramnicu Valcea, Romania to give a hand for the rural development, 5th activity "Locality" took place in Bratislava, Slovakia to organise public events with the civil society dialogue.
In each activitiy, for long term , there was 1 young Turkish volunteer who developed their competences in their hosting organisations with the Non-Formal Learning methods such as brainstorming, lecture, discussion, case study, group work, simulations, buzz groups, open space, self-reflection, excursion, on-site visit, etc. The learning opportunities that the hosting organisations provided for the volunteers had a positive impact around their environment and raise their quality on the youth field. At the end of their activities, volunteers became active citizens, aware of European principles such as democracy, human rights and the real meaning of disadvantage, capable of speaking and understanding the language of the country they are in, train their body and soul with the sports activities and develop their job-oriented and intercultural competences. At the end they were able to generate their own projects with the new competences they got in favor of their target group in order to become sparkling crystals in their clusters.
ACTIVITES:
1st: Nesrin Kahraman participated in the 1st activity. Nesrin, who did her volunteering for 4 months, took tasks in the youth activities of our Portuguese partner Associação Intercultural Amigos da Mobilidade. She participated in the sports competitions between the young people. She worked in the office of the association and in the activities for the children. She presented the Turkish culture to the local and foreign guests. Nesrin also took Poruguese lessons.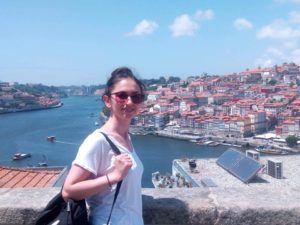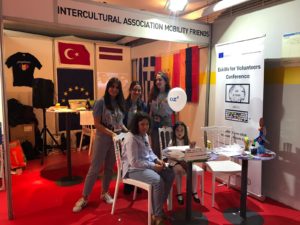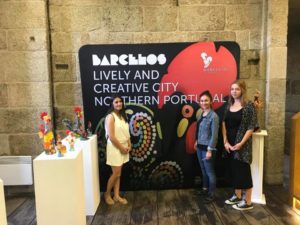 2nd: Meltem Cankur participated in the 2nd activity. Meltem, who did the voluntary service for 5 months, participated in the activities with children of our Italian partner Agenzia per la Mobilità e la Formazione Internazionale – AMFI. She organized fun games to help them to learn English. She also worked in the office of AMFI. She made international networks for AMFI to provide internships and youth activities. Meltem also took Italian lessons.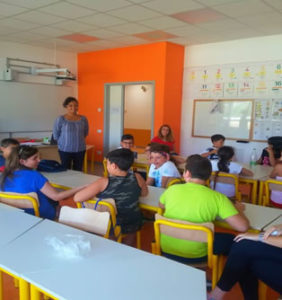 3rd: Gizem Yıldırım participated in the 3rd activity. Gizem took an active role in the international activities of Associação Intercultural Amigos da Mobilidade in Barcelos, Portugal. She took tasks on hosting the foreign guests, showing them around, having meetings, translating and all kinds of practical and technical practices. She worked on the development of the children in the child care center. She played games with them and organized educational activities. She took Portuguese courses. She introduced Turkish culture to the Portuguese people and the foreign guests from other countries. She made a lot of friends. This activity had a great support for both Gizem's personal, social and occupational development and the hosting organisation to make their activities and events happen.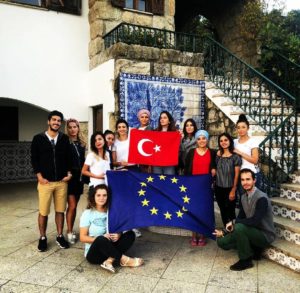 Halime Özge Sönmez participated in the 4th activity. Özge, who served for our Romanian partner Asociatia Tinerilor Formatori pentru Promovarea Dezvoltarii Rurale, worked with the children between 7 – 13 years old with non-formal methods in the summer activities. When the schools opened, she took tasks on activities with high school students on tolerance and entrepreneurship. She participated in the theatre about culture. She contributed in so many events which took place in Ramnicu Valcea. She learned Romanian language. She made a lot of friends with the other volunteers in the hosting organisation and with the local people.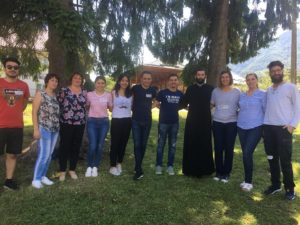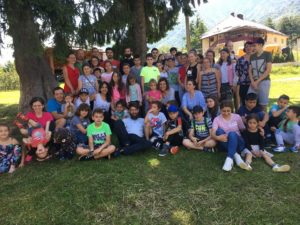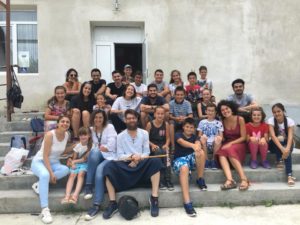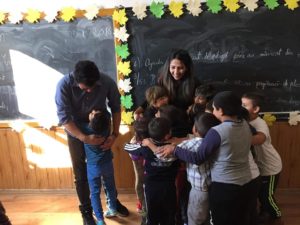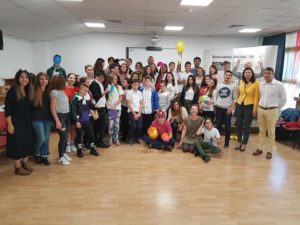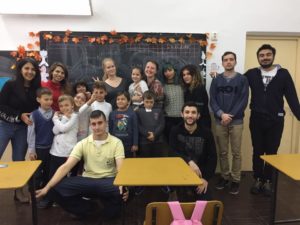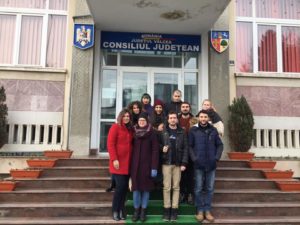 Mehmet Güçlü participated in the 5th activity. Mehmet participated in the civil society activities of our Slovakian partner Mladiinfo Slovensko for 10 months. He introduced volunteering and the Turkish culture to the high school students. He taught Turkish to the Slovak young people. He learned Slovakian language. He developed his English. He was able to travel in Europe. Mehmet was able to developed himself in personal, social and occupational way in a great extent. Here is his EVS report: